SCHOOL ORGANISATION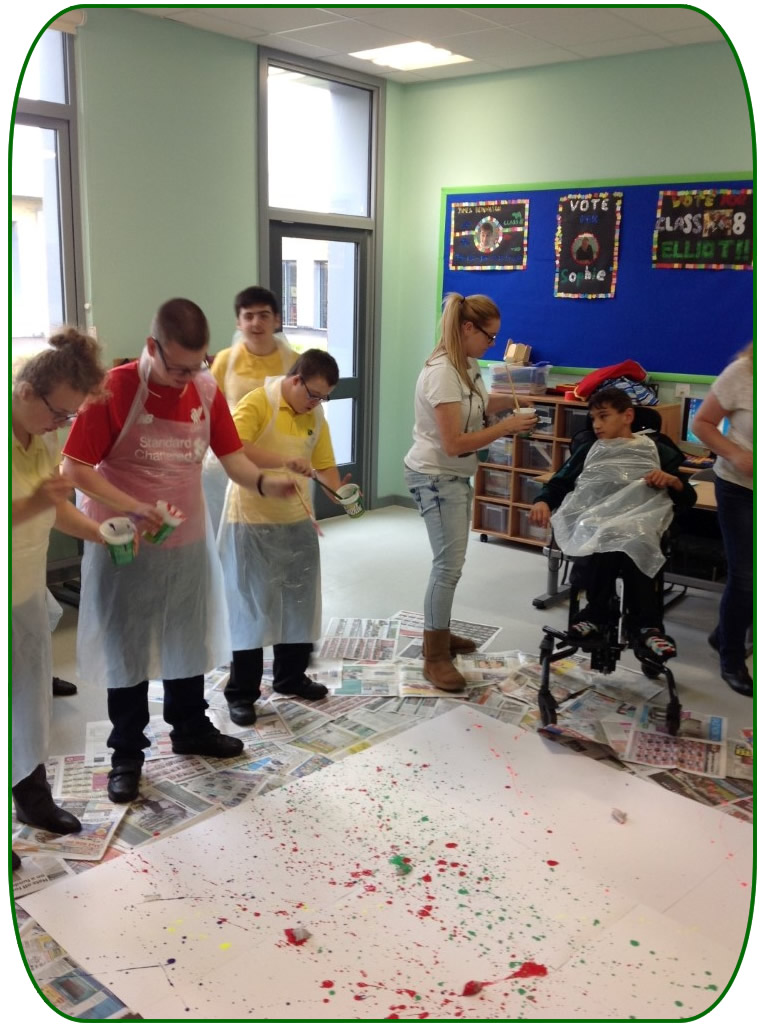 The school philosophy is to provide pupils with their entitlement to a broad balanced relevant curriculum delivered in a specialised teaching environment that will best support their learning. The school is therefore organised in Bases to facilitate the delivery of those specialised elements for pupils whilst maintaining a whole school approach through a variety of activities. All pupils access communal teaching areas i.e. food technology, ICT, music, PE drama, often in combination with other class groups.
Base 1: To provide for pupils whose primary needs are profound and multiple learning difficulties in addition to physical disabilities and sensory impairment.
Base 2 & 3: Pupils in Key Stage 3 & 4 with severe learning difficulties and also discrete class groups for pupils for whom ASD is a primary element of their needs (KS 3 4 & 5).
Base 4: For pupils either in KS 4 or post 16 with severe learning difficulties.
To ensure continuity and pastoral support for pupils, class teachers take responsibility for delivering the bulk of the curriculum to their class. The school provides specialist teaching in music/drama and PE.
Class sizes will vary according to the level of need ranging from classes of 4 up to 11. The average class size is 8 with a class teacher and a minimum of 2 learning support assistants. Additional staffing is provided based on assessment of need and can be funded additionally from outside the school if pupils are assessed for additional support.