Rugby League World 2021— Cup Christmas Card Competition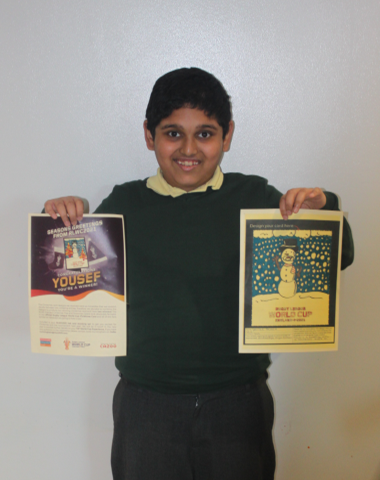 Congratulation to Yousef who's design has won the Rugby League World Cup Christmas Card Competition.
The winning design will be the official RLWC2021 Christmas card.
Yousef has won an exclusive VIP World Cup Experience, RLWC2021 Christmas Hat and RLWC2021 Christmas Stocking.
Yousef also received a special congratulatory message from Jodie Cunningham (England and St Helens Women's Rugby League player). Click to Watch
Well done Yousef your prizes are very much deserved. Your snowman complete with face mask Christmas card is excellent.

Yousef design !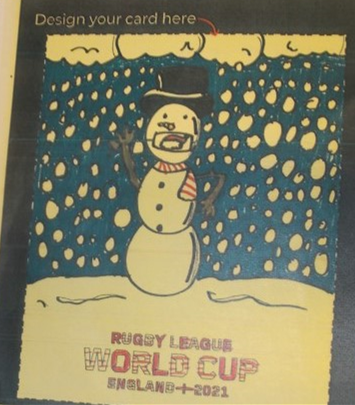 Well Done Yousef