School Plays.
The dates for this years school play will be on the 24th and 25th April 2013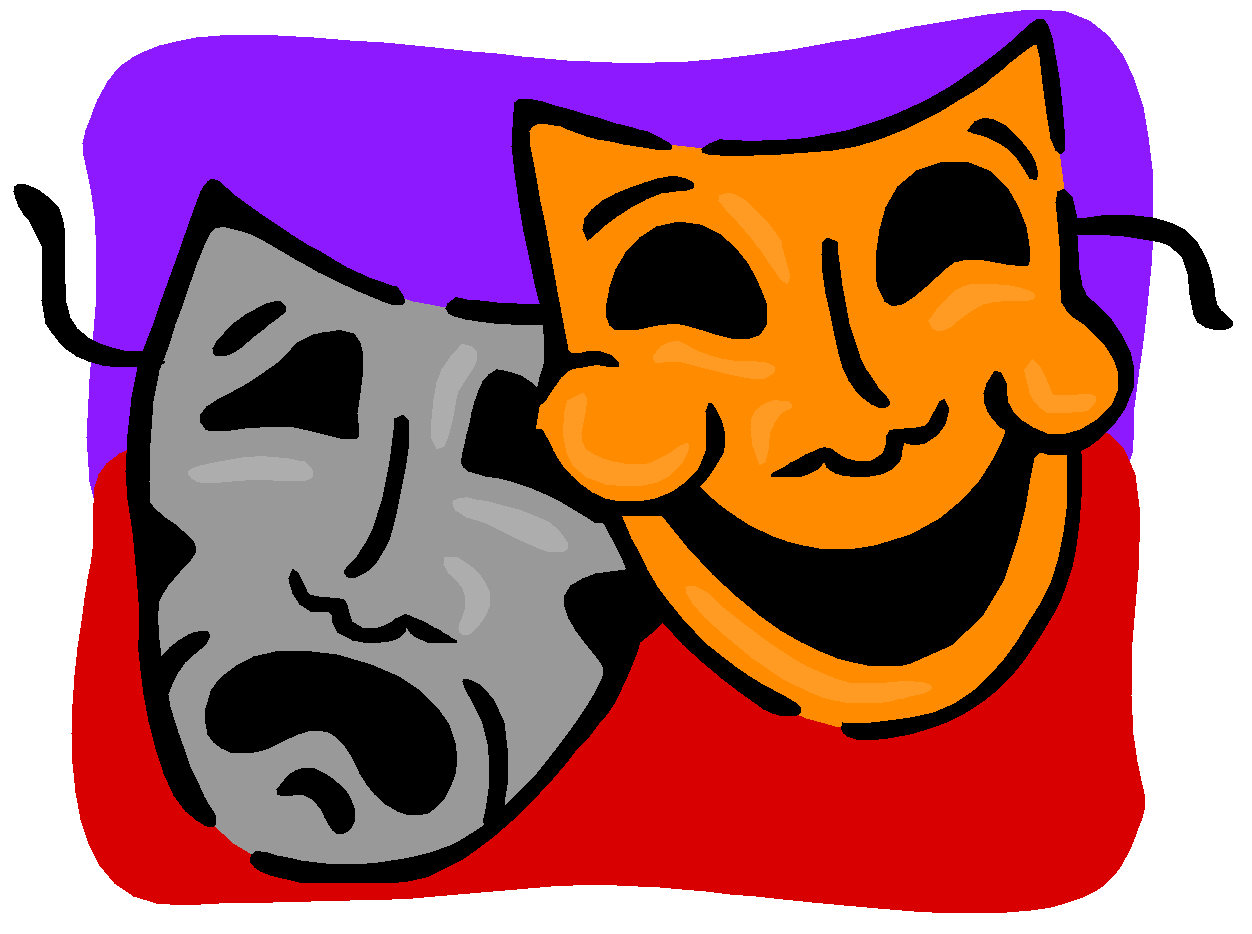 Each year the students of Redbridge perform in a production, This happens usually at the end of May.
Each class chooses a song based upon the theme of the play. The rehearsals are spread over 6 weeks leading to the final production in front of Parents and Carers of the Students.
The students look forward to the production, and many costumes and sets are expertly created by the students, teachers and support assistants.
A DVD is made of the performance and is available to Parents and Carers of the Students.
Previous Productions
2012 The Olympic Apprentice
2011 The Redbridge Nights
The Redbridge Nights was based around the opening night of a newly refurbished working men's club.
Each class performed a act, and there was plenty of audience contribution ranging from sit down bingo to a multi media quiz.

For the first time a curtain was used to shield the stage scenery changes in between acts.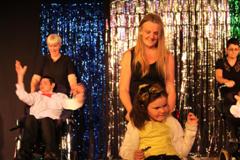 .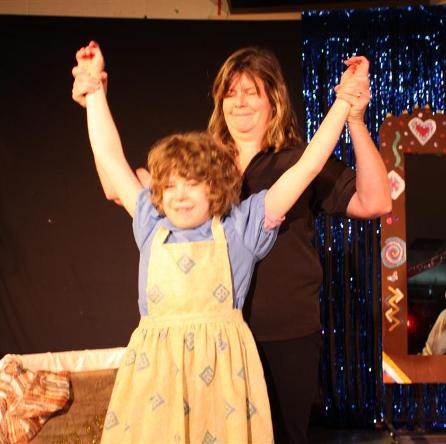 .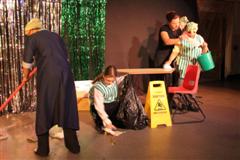 Scenes from the play -Left to right, Reach for the Stars 'Base 1' Annie Class 8.The Workers Class 12

2 010>> "X Marks the Spot"