On Friday 22nd January we held a Caribbean fund raising Day with all proceeds going to assist the dire situation of the people in Haiti.
It was a non uniform day and lots of students wore brightly coloured clothes with a Caribbean feel.
In the morning we had a market place in the hall with Caribbean foods made by pupils and each class selected a feature of Caribbean culture to discuss and represent in art work eg vegetation, housing, wildlife to decorate the hall.
Students from Redbridge Helping with Fund Raising.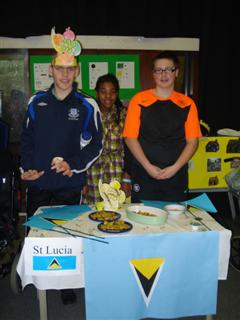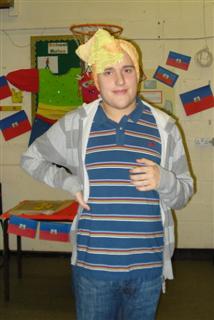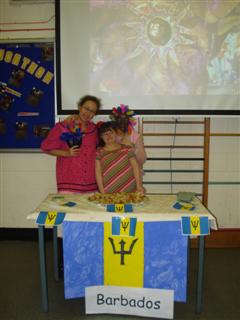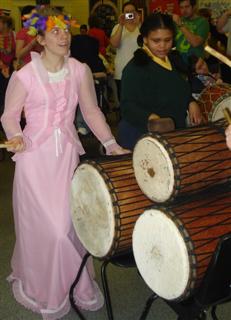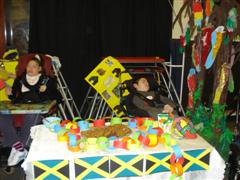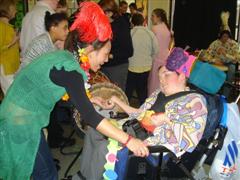 In the morning we were delighted to welcome Philip Windever from Liverpool Youth Services who performed a selection of traditional African/Caribbean musical beats, using a set of Djemba Drums.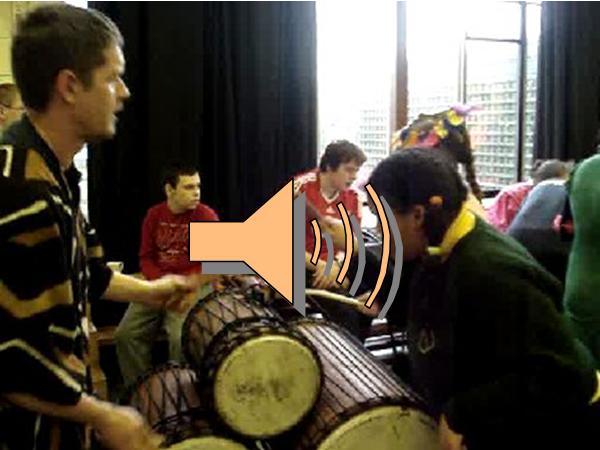 Watch a Short Video (WMV 1.7Mb)
In the afternoon there was a limbo contest and, finally each class had a helium balloon to write their names on which was released at the end of the day.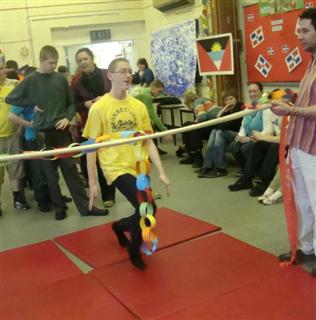 Limbo Competition was a Huge Success