Our Allotments !!
March 2008
In conjunction with the Merseyside Youth Offending Team the students in the FE Department have planned and began construction on an allotment. It will consist of six raised beds suitable for wheelchair access; have a covered area for potting, a greenhouse and a seating area. We hope to grow many of the ingredients we will be using in our Food Technology lessons.
Watch our progress over the coming months!
As you can see from the first of our photos there is a lot of heavy, dirty work to be done. The Y.O. Team began by building and positioning some of the raised wooden beds, these are then lined with plastic and filled with ballast and soil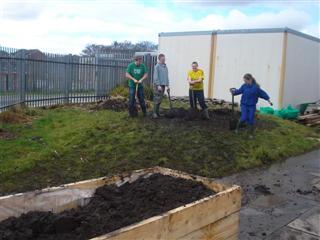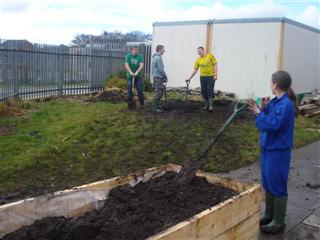 April 2008.
We have been lining our beds with polythene then painting and filling them with soil, three down and three to go!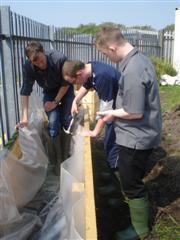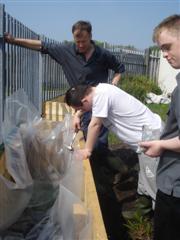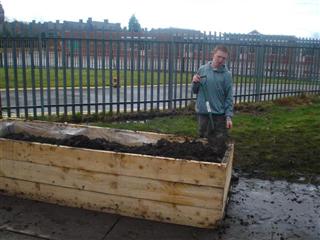 May 2008
We can just see our potatoes growing, the first of many things to grow in our allotment.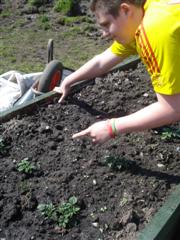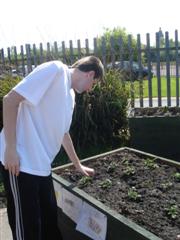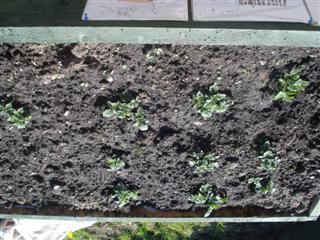 September 2008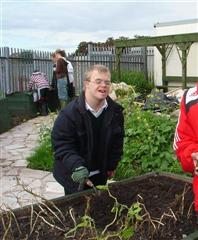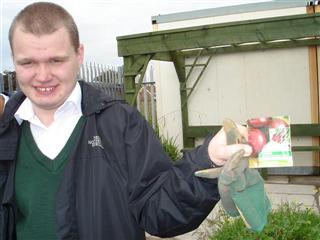 A great deal of hard work has been carried out on our allotment by the Youth Offending Team over the six weeks summer break. We now have a pergola and the walkways are completed. We still need to clear away some of the debris from the building work but the good news is that our allotment is nearly finished. This week we have harvested our potatoes, we got approximately 15 kilos! We also planted salad, onions and radish.
October 2008
Fruit Trees Planted
We have recently purchased some fruit trees and fruit bushes. With the help of the Merseyside Youth Offending Team we have re potted them and positioned them next to the fence. We hope to train them to grow along the fence; this could be easier said than done!
January 2009

Leeks Harvested !
This month our leeks were harvested and we collected eight Leeks, after a thorough cleaning we decided with a vote to make our selves Leek Soup.The leeks were planted out in June 2008 and took 6 months to grow.
Ps the soup was delicious
Two Tons of Free Top-Soil for our Allotments !!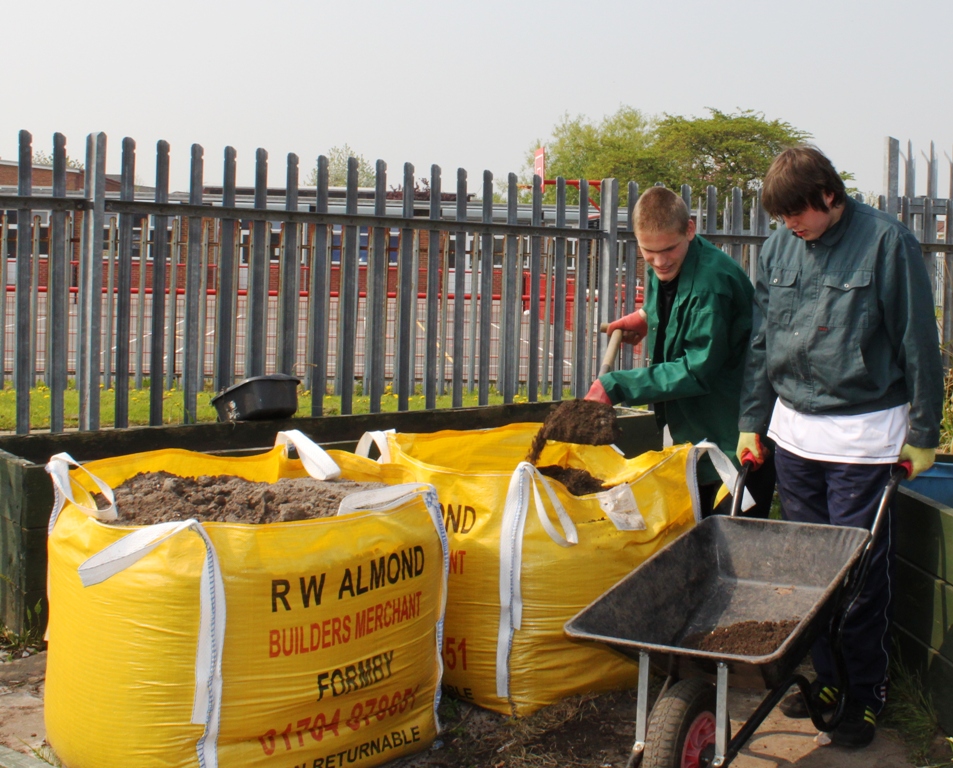 A very big thank you to RW Almonds who are a firm of builder's merchants based in Formby who kindly donated and delivered two tones of top soil. The students were keen to get the new raised beds filled up so we could plant our seeds and bulbs. Here's hoping for a bumper crop and once again thanks to RW Almonds. -- www.rwalmond.co.uk