Artistic Visits
Redbridge High School have welcomed many performing Artists to our School, singers, dancers and drama groups
Here are a few pictures of performing Artists.

In celebration of World book day, Redbridge High School welcomed Levi Tafari, a famous poet and Liverpool local. We were privileged to listen to Levi deliver some of his famous poems. We all enjoyed the rhythm and rhyme in assembly on Friday morning. Different groups worked with Levi to write their own class poems. All the groups worked on the theme, Make Me Smile.
We want to thank Levi and we all say "Yay, Man"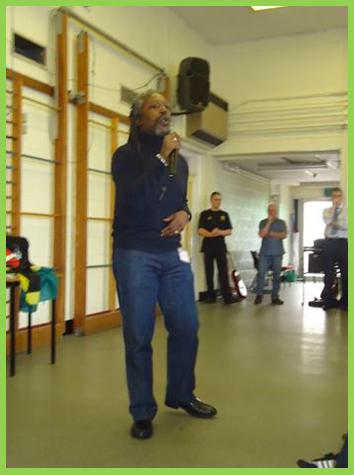 .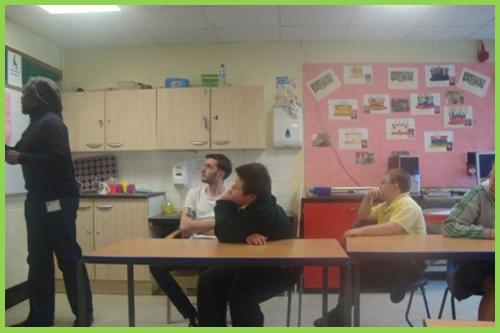 Levi Tafari in school assembly and teaching students the art of poetry.
Make me Smile
These are the things that make me smile
I like to do them all the while
I like to eat my tea
Pie chips and coke is the one for me.
I like to go to Wembley
With my dad and the red army.
Fight for this love is my song
When i hear it i dance along.
I shop in ASDA for DVD'S
With a magazine that makes me pleased.
I play football thats my dream
to play with United they're my team.
Slipknot and Skindread i love their music
When they play their songs i like to groove it.
Composed by Class 7