ADDvanced Solutions Community Network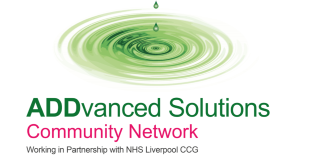 ADDvanced Solutions Community Network is a Community Interest Company, not for profit social enterprise. They provide open access, community-based learning, coaching and mentoring programmes and health, wellbeing and enrichment activities for families with a child living with a Neurodevelopmental condition including autism spectrum disorder, HFA, sensory processing difficulties, ADHD, dyslexia, dyspraxia, dyscalculia, dysgraphia, fragile X, communication difficulties, special educational needs and disability.
They aim to equip and empower parents, carers, children and young people with the skills, tools, knowledge and confidence to better recognise, understand and meet their needs and those of their family.
They support families pre, during and post diagnosis to find the answers for themselves, offering:
Open access, community-based solution focused drop-ins
6 week Neurodevelopmental Pathway Family Learning Programme
Community Network Groups – open access learning workshops for parents/carers and supporting professionals and family activities
Children, Young People and Siblings Groups and activities: for children, young people aged 5-19 living with Neurodevelopmental conditions and their siblings
Awareness Raising Training for families and professionals: Neurodevelopmental conditions, Sensory Process Difficulties and Eating Difficulties associated with Neurodevelopmental conditions.
See their website: www.addvancedsolutions.co.uk (what's on week by week) or telephone the office on 0151 486 1788 or email: info@addvancedsolutions.co.uk