Science
At Redbridge all pupils engage in a weekly science lesson. The pupils have the opportunity to experience science through experimentation and a hands-on approach. Children are challenged to think scientifically. Students are encouraged to try and use these key scientific skills when completing science lessons.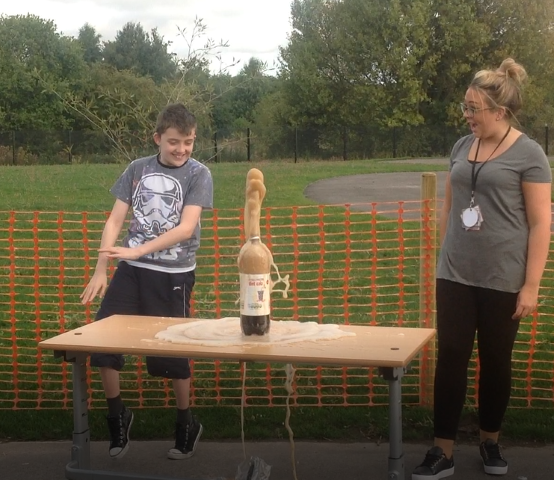 • Observing
• Comparing
• Classifying
• Prediction
• Estimating
• Measuring
• Communicating
• Concluding
We cover a board range of topics which are all taken from the National Curriculum and adapted to suit the needs of our pupils. These range from gases, the human body, environmental issues, forces, electricity, animals and their habitats and plants.
Learning is reinforced with visits to local visits to museums and scientifically significant locations. Science is all around us so we would encourage parents to continue the pupils learning at home by trying to use some of the skills listed above with their children.

How to use:
1. Hover over the image and click an arrow to change to the next image.
2. Click on a thumbnail to view a larger image.