Our New School
We are very excited about our brand new school. The school is being built on Long Lane Aintree and is a joint build with our neighboring school Bank View.
The new school build is being funded by The Lord Mayor of Liverpool and the Governments PSBP (Priority Schools Building Program).
We will keep you informed about the progress, on these pages. So check back regularly for all the latest news about our new school !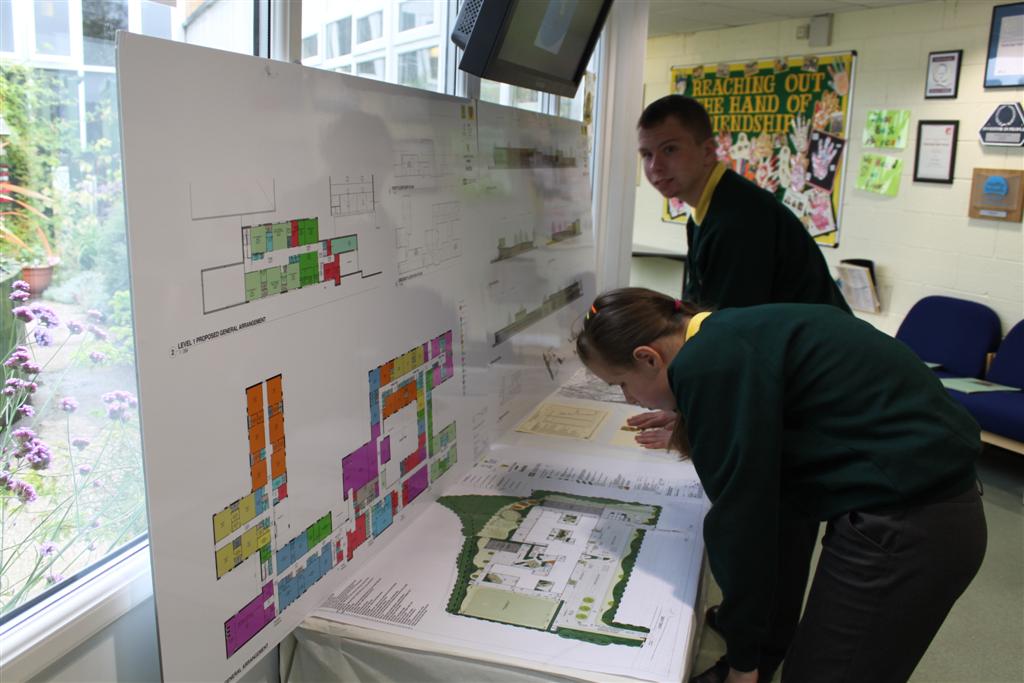 Students Viewing New School Plans October 2013