"We hope you find our website easy to use, informative and enjoyable. We would welcome your feedback.
If you have any comments about our website please use our contact page."
At Redbridge High School our aim is to provide outstanding educational provision that will also encompass the holistic needs of pupils, aged 11 – 19 with SLD, PMLD and any additional needs particularly ASD. We will deliver this through a flexible skilled workforce in an inclusive caring environment that has pupils at its centre.


"Achievement is outstanding... the curriculum is innovative, challenging and based on rigorous assessment of students' learning... Students have extremely positive attitudes because they feel safe and trust adults. Everyone is valued and developing students' self-esteem is at the centre of everything the school does."

Ofsted Feb.2015
Please click here for the latest Ofsted report.
At Redbridge High School our values are:
• Holding a holistic view of pupils' needs including academic, health, social and emotional.
• Maintaining an inclusive environment that promotes equal opportunities and puts pupils at the centre.
• Treating all with dignity and respect.
• Working in partnership with parents and links with other agencies.
• Emphasizing the importance of relationships and rapport with pupils, and recognizing behaviour as communication.
• Empowering pupils, by providing skills for life and opportunities for pupil voice thereby developing confidence.
• Being an outstanding school offering a broad curriculum which encompasses creativity, and a multi sensory approach to learning.
• Celebrating pupils' participation and achievements in a happy, caring and welcoming environment.
• Advocating for our pupils both in school and the wider community.
• Working as a flexible skilled, professional workforce who operates as a team and always providing good role models for our pupils.

Safeguarding:- please follow this link for our latest safeguarding policy.
(Pdf File 467 Kb)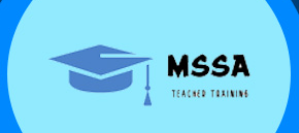 Redbridge High School are very proud to be part of the Merseyside S.E.N Teaching School Alliance.

Please click here to view our Teaching Schools Alliance Website.
---
World Book Day 2019!
How to use:
1. Hover over the image and click an arrow to change to the next image.
2. Click on a thumbnail to view a larger image.